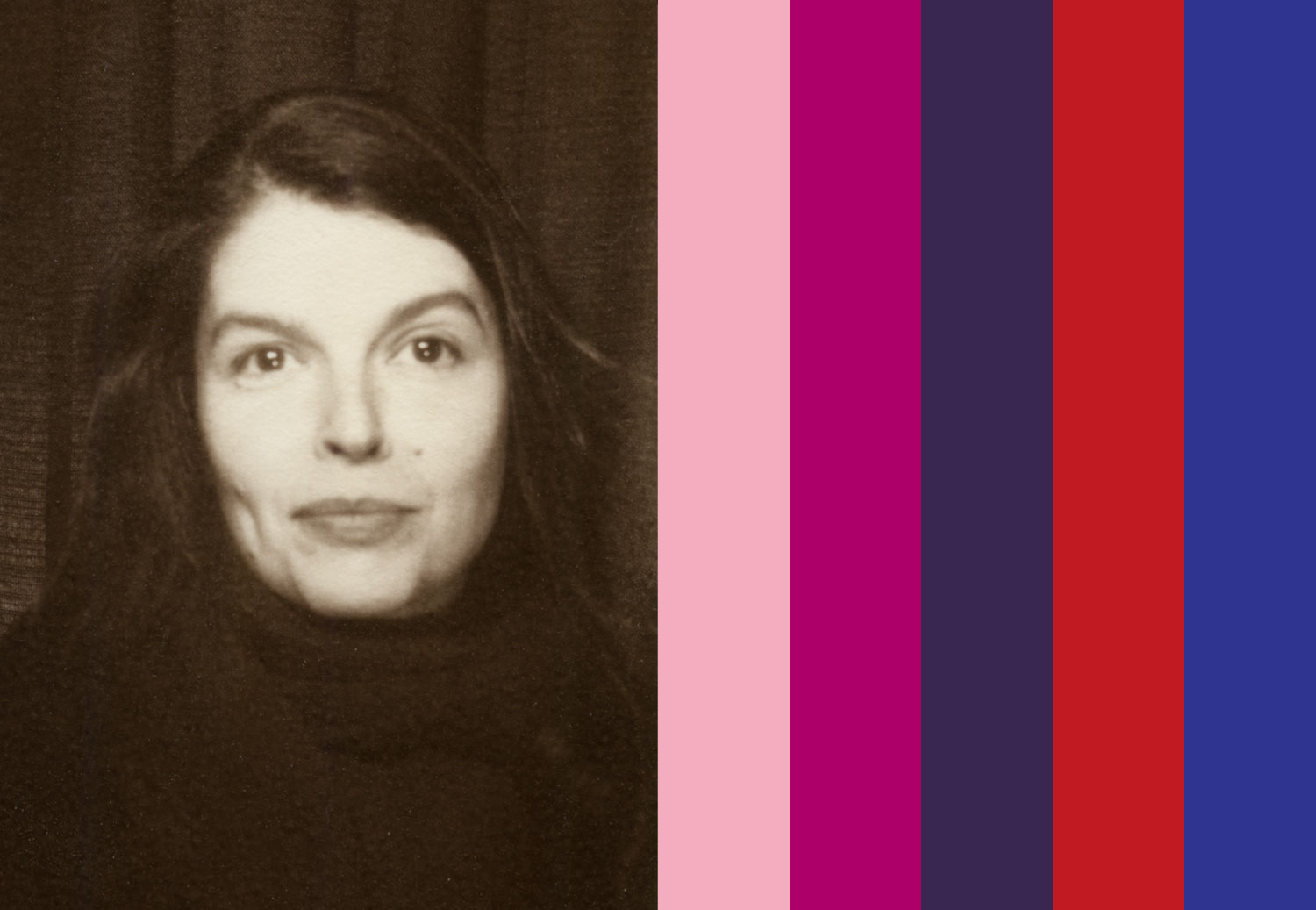 Agnès Boulmer
Art direction, graphic design
Coffee table books, visual identity,
animations and other colored adventures
A graduate of the École nationale supérieure des Arts décoratifs in Paris, I am an art director and freelance graphic designer. I live and work in Paris.
Passionate about color, I love to make each project a chromatic experience but also a tactile, poetic and playful one, in which my client fully recognizes his or herself. To do so, my work is characterized by a strong presence of color and typography, a search for elegance and singularity, a love of craftsmanship and refined details.
With solid experience of over 20 years in graphic design of coffee table books several of which have received awards (photo books, corporate books, exhibition catalogues), I am always enthusiastic about new graphic adventures: my activity sector extends to the design of visual identities, printed or animated greeting cards, communication objects, website animations, posters, wallpaper…
Under the pseudonym of Sènga la Rouge, I also work as an illustrator and the types of know-how involved in these two professions mutually enrich each other. Bitten by the travel bug, I've crossed 30 or so countries with my watercolors. These trips have nourished my graphic universe as well as my curiosity about others, about anything different, about elsewhere, whether very near or very far.
to see my work as illustrator >>> sengalarouge.com
Giving each project elegance and singularity,
surprise and poetry, comprise the very meaning of my profession.
Intervention areas
Art direction
Coffee table books
Exhibition catalogues
Graphic design for collections
Brochures
Identities (logo, visual identity, website)
Printed or animated greeting cards
Invitation cards
Animation
Wallpaper
…
Awards
• TOP COM D'OR 2014 (Perrier c'est fou!, Nestlé Waters, textuel)
• GRAND PRIX TOP COM 2009 (D'art et de papier, Canson, textuel)
• GRAND PRIX STRATÉGIES 2007 (L'art des trains et des gares, SNCF, textuel 2007)
• MENTION DESIGN STRATÉGIES 2008 (L'art des trains et des gares, SNCF, textuel 2007)
• TOP COM D'ARGENT 2007 (Le feu, Dalkia, textuel)
• TOP COM D'OR 2003 (Toute entreprise est une aventure humaine, la Cegos, textuel)
Collaborations
textuel
le Cherche midi
Les éditions du Louvre
Innovapresse
L'Asiathèque
Hurst & Co Publisher
Centre de recherche et de restauration des musées de France
Les Écrans de Paris
Nestlé Waters
Potel et Chabot
Chaumet
Perrier
La SNCF
L'INPES
L'ONF
Renault
AFSSA,
Mercure
Canson
VediorBis
CNRS
Dalkia
Magnum
Fond Culturel franco-américain
Iciprod
Cie Sens dessus dessous
Sandrine Alouf
…
The most wonderful brief that I ever received was: "Create a book for us to read before falling asleep to inspire dreams."
Mentions légales
Éditeur du site : Agnès Boulmer, 118, rue de Clignancourt • 75018 Paris • SIRET 404 315 335 00038
Site conçu par © Agnès Boulmer, développé par Julie Schiemer, hébergé par OVH
Photographies : © Romain Baillon © Cecilia Garroni © Sandrine Alouf  © Jean-Louis Blérol © Hôtel Montmartre mon Amour © Parc Branféré © Agnès Boulmer
Droits réservés pour toutes les autres images de ce site © Agnès Boulmer